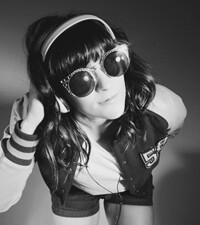 HIP HOP TEACHER
Ally Gilmour started dancing at the tender age of 4 years old. Since this time she has trained in a number of dance styles including jazz, tap, lyrical, contemporary, musical theatre, hip hop and commercial dance. She is a member of the all female dance crew State of Play, who recently placed 3rd in Australia at World Supremacy Battlegrounds 2010. In 2011, State of Play came took it to another notch and came 2nd in Australia only second to fellow Prince Academy Popping & Locking Crew Clockwork in the same National Competition and to add to that, State of Play also won 1st Place at Elevate Dance Competition in that same year.
Ally has been teaching hip hop and jazz classes for a number of years in Brisbane. Her style is developing and she loves exploring and using different genres of dance to enhance her choreography.
Ally increasing reputation as the dancer and choreographer to definitely watch out for is dynamically addictive. Where ever she goes, she makes her presence felt and its captivating and refreshing. She loves sharing her passion and love for dance and music with her students, and looks forward to seeing you at class!